Our Mission
---
Sustainable Community Gardens is a community-based 501(c)(3) nonprofit corporation dedicated to the renewal of local, sustainable food systems throughout Silicon Valley. Our local, sustainable farms, gardens, and integrative educational programs empower youth and adults to grow food and inspire them to form communities dedicated to healthy living and environmental responsibility.
SCG was founded in 2006 with the establishment of our Sunnyvale community garden project: Charles Street Gardens.
Our Projects
---
Charles Street Gardens is a community garden project located on one acre of City of Sunnyvale land where local families grow fresh produce in 92 raised plots using organic gardening methods. Visit their website to learn more about the project and get involved!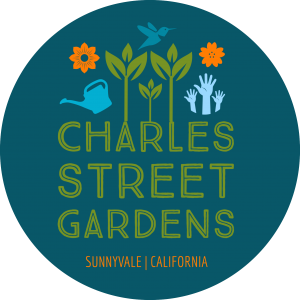 Board of Directors, 2020
---
David Barnes – Board Chair
Victoria Armigo – Treasurer
Monica Schwenke – Secretary
Bill O'Dea – Board Member
Barbara Weinstein – Board Member
Dave Lantz – Board Member
Eric Fulda – Board Member
Lynn Myhal – Board Member
Contact Us
---
MAIL – Sustainable Community Gardens | PO Box 70998, Sunnyvale, CA 94086
EMAIL – Victoria Armigo | varmigo@earthlink.net
PHONE – Victoria Armigo | +1 408 -296-6605
NON-PROFIT ID # 55-0886675