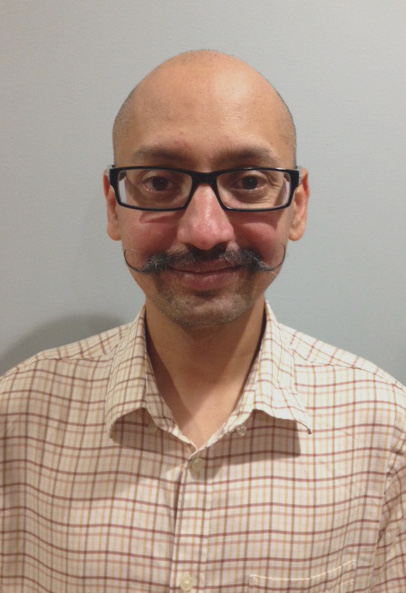 Sanjeev Patel, Board Chair
What do I give to Sustainable Community Gardens?
I have eighteen years of experience in the software industry, fourteen of which have been in startups and small companies. This experience has given me insight into how to convert a noble dream into a functioning organization that can share that dream with everyone. I have a B.S. in Computer Science and Mathematics and a passion for bringing analytical thinking and discipline to solving tough problems. I am a strong believer in community service and have spent the last six years volunteering in the local school system and other worthy causes.

What do I get from Sustainable Community Gardens?
Sustainable Community Gardens has touched my family in a way that no other person or organization has. It has allowed my wife to find her passion in life. My children have spent time in the fields of Full Circle Farm since before they could walk. It is a nexus point for us and I get great satisfaction when we can make the same kind of impact on other families. I've also found my second family at SCG and am inspired by the passion and skills that each of us brings to our organization. I count myself lucky to have found so many great people working toward one goal.
Sundown Hazen, Board Secretary
What do I give to Sustainable Community Gardens?
I bring my passion for healthy local food production, an entrepreneurial spirit, 10 years of customer service skills working at south bay Apple Stores, marketing and art skills from working at Apple and a Bachelor of Fine Art in new media from SJSU, personal development coaching, and experience and education in organizational development.

What do I get from Sustainable Community Gardens?
Volunteering with Sustainable Community Gardens provides me an opportunity to be part of reinventing the food system, and a chance to collaborate with a bunch of amazing people that have an interest in the success of future generations. It renews me every time I stand in the fields at Full Circle Farm and see the transformation from the weather cycles of each season, combined with the community's physical and creative contributions.
Victoria Armigo, Board Treasurer
What do I give to Sustainable Community Gardens?
I bring my experience of over 30 years of working with small businesses and non-profit organizations, as a tax professional and bookkeeper. I also bring my passion and experience as a community activist. From the tender age of 14 I was involved with the group of folks organizing and demonstrating for farm worker's rights. Today I continue as an organizer, working with Transition Silicon Valley and Slow Money South Bay, to build community and support small local food enterprises. I also bring my collaborative nature, perseverance and relentless optimism.

What do I get from Sustainable Community Gardens?
I get to be part of a rebuilding local sustainable food systems in Silicon Valley. For me, the success of this is life or death. As a bonus I have learned how to cook, grow my own food and most importantly, how to grow soil.
Bob Browne
Info coming soon
Eric Fulda
Info coming soon
Paul McNamara
Info coming soon
An Advisory Board provides recommendations and assistance to the Board of Directors.
Advisory Board members currently include:
Dan Hafeman
Johanna Kwan
Teresa O'Neill
Misuk Park
And many thanks for the leadership, advice, and assistance of all of the members of the local, sustainability and educational communities who have stepped forward to support Sustainable Community Gardens!